Grace VanderWaal Faces Off Against Superfan In Trivia About Herself (VIDEO)
When Grace VanderWaal released her debut album last year, Just the Beginning, it really was just the beginning for the 14-year-old. After the success of the LP and her headlining tour, Grace has returned with a brand new single, and it's a fresh take on a classic as she has reimagined Johnny Nash's 1972 single "I Can See Clearly Now" — Grace's version is simply called "Clearly."
Grace is just 14, while Johnny's original song is 46 years old, and it was actually a producer who worked with VanderWaal on her album and had asked her to be a part of "Clearly." She told USA Today of the song, "It actually wasn't my idea at all. The producer, Ido and a couple others, were reimagining the song and adding to it. He asked me to join in and help out a little and maybe even sing it, and I ended up really liking it."
While Grace works on more new music for her very loyal fandom, iHeartRadio found one of the teen's biggest fans and the two played trivia ... about Grace. During iHeartradio Fan vs. Artist Trivia, Grace and her FanderWaal Kelly faced off against each other in Grace VanderWaal trivia to see who knows who better. Does Grace know herself best? Or does her FanderWaal Kelly?
The competition was fierce...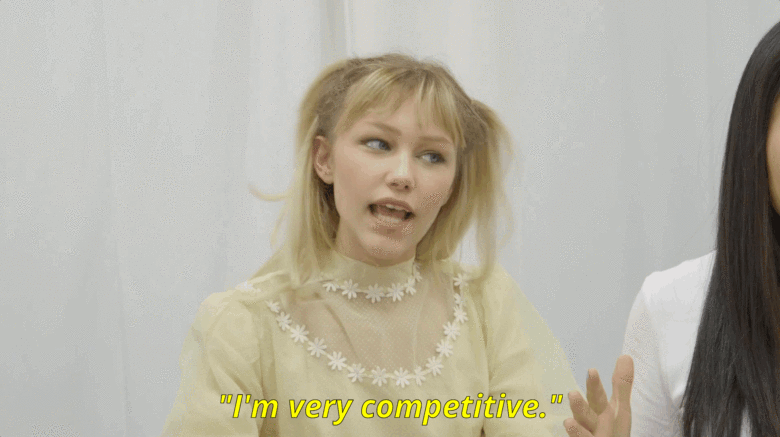 But after the first few questions they were tied ... until KELLY PULLED AHEAD with that Jingle Ball knowledge.
Girl knows her Grace VanderWaal dates!
After Grace answered the next question right, the game was tied again ... and it was time for the ... LIGHTNING ROUND.
SO INTENSE.
So, who won iHeartRadio Fan vs. Artist Trivia: Grace or Kelly? Find out in the video above!
Afterwards, Kelly told us how much Grace means to her. She said, "I've been to a lot of her concerts, but I've never met her before, so this was fun." Kelly added, "'Clearly' I'm Grace's number one fan, because I just beat her in a trivia contest against herself. She's so cute, and she's super nice."